Why Use Remote Monitoring Solutions ?
Wireless Gateways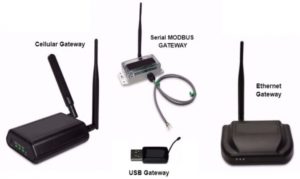 Specifications
Use up to 100 wireless sensors with one gateway
Different version available
Cellular Gateway (CDMA OR GSM)
Ethernet Gateway
USB Gateway
Serial MODBUS Gateway
Cellular gateways are available with 24 hours battery backup
250 – 300 ft. device range
Wireless Sensors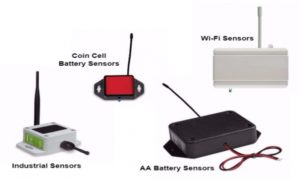 Specifications
Over 50 sensor types available
250 – 300 ft. device range
Up to 10 years battery life
Application Demonstration
Water leakage can cause serious mess and damages. With Wireless Water Rope Sensor, any personnel can get notify early to avoid expensive repairs and
loss of valued items. This demonstration is used in Data Center and Server Room Water monitoring; Document Retention Center and many more.
When water or conductive liquid contacts anywhere along the length of the detection rope, the sensor will immediately transmit the data to the wireless gateway and notification system, allowing any personnel to immediately receive an alert to be in the know and take appropriate action.
Monitoring Software
ONLINE WIRELESS SENSOR PORTAL
Basic online sensor monitoring and notifications are included with all wireless sensors for free and mobile apps allow for "on-the-go" monitoring is available for a low annual cost. If you prefer to monitor your sensor data offline, PC applications or local server applications are available
Your company's willingness to go the extra mile for your clients is commendable.