Who We Are
15 Years in reliability inspection. 

100% Certified Specialist for infrared and PD Testing.

Over 500 customers in Singapore, Malaysia, Vietnam, China and Indonesia.

Serving wide variety of industries such as Petrochemical, Oil & Gas, Commercial Bldgs, Biomedical, Power plants etc.
Profile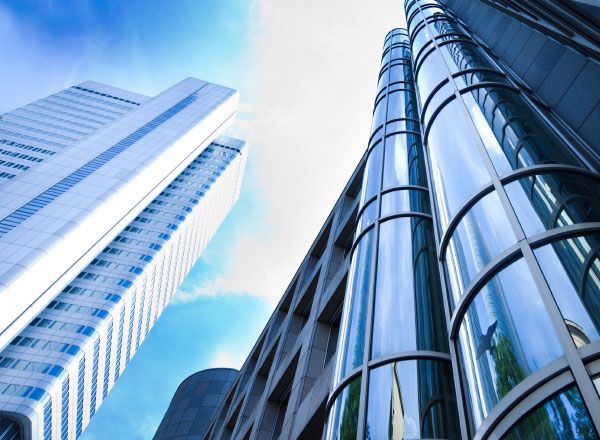 Hoestar Inspection International Pte Ltd was established in 1992 and incorporated in 1999 providing general engineering services before diverting into inspection related services from 1993 onwards.
In the early days, the only inspection services that we provide was Infrared Thermography. Business was tough at that time because awareness of such technology was little known.
When the awareness of Infrared Thermography began to rise in 1997, we faced prices pressures from the new entrants in the market. Fortunately, as we had started in this business early, we had developed  very good rapport with our customers and had provided quality inspections at competitive prices so much so that our client base had begun to expand. At the present time we have more than 500 customers who are using our services in Singapore, China and Malaysia.
With our goal of providing a one stop condition inspection service to our clients, we had started to develop new capabilities in Motor Current Analysis, Partial Discharge Testing, Power Quality Monitoring and recently, in PD Fibre Online Monitoring Technology for on-line continuous monitoring. With our emphasis on service reliability and quality, we hope to become one of the top condition inspection company in the Asian region in the next 5 years. All these could not have been achieved without the support of our partners and staff who have over 20 years of inspection experience.
Hoestar PD Technology Pte Ltd
Hoestar PD Technology Pte Ltd is an innovative research based company that specializes in developing new and reliable electrical technologies. The company was founded in 2004 by Hoestar Inspection Pte Ltd's current Managing Director, Mr.Leong Weng Hoe as a result of its collaboration with the Nanyang Technological University, ranked as the top 50 best university worldwide, in developing the next generation of Partial Discharge Testing for high voltage equipment.
Being a Research based company, we have a strong R & D team comprising experienced researchers who are always looking out for better ways of providing quality and reliable inspection services to customers.
We believe that with these valuable research and development capabilities,we can provide reliable, advance and more value added services to our customers. In addition, at any time, customers can always count on our expertise and experience of our research and inspection teams for any advice or consultation. These assets provide us the extra edge over our competitors in inspections and on-line monitoring systems. We strongly believe in gaining customer's satisfaction and strive to meet their demands and needs at all times.
Over the years, we are proud that our products and services have gained wide recognition from Professional Engineers and Plant Engineers from different industrial sectors and this has enabled us to further grow our pool of customers.
Hoestar Reliability Instruments Sdn Bhd
Hoestar Reliability Instruments Sdn Bhd was incorporated in year 2005 to provide a one stop quality inspection service and sales of reliability equipment in the Malaysia market. Currently, our customer base is growing and we have been involved actively in numerous major inspection projects in Malaysia.
Services
Beside partial discharge equipment sales,we have conducted seminars, training sessions and consultations on asset management of high and low voltage equipments.
Our Vision
To be Asia leading Equipment Condition Inspection Specialist and other related services provider by providing high quality and value-added products and services to meet the rising needs of our customers in the region.
Our company 1st motto is "Every Challenge is a New Opportunity".
Our Mission
To provide the best and reliable inspection service to customers in the region.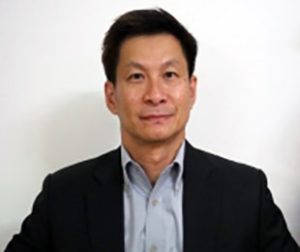 Our Managing Director
Mr. Leong Weng Hoe
(Certified Thermographer Level II, Certified Vibration Specialist Level II)
Your company's willingness to go the extra mile for your clients is commendable.
We are a dedicated bunch of reliability professionals committed to assist our esteem customers in solving their reliability issues and more importantly leveraging on innovative technologies to help them to reduce their cost of maintenance and breakdowns.Our 2nd Motto is "Failure is not an option" which in our line of work forces us to do things better than before.
The Future In Reliability Is Here !
SINGAPORE OFFICE ( HQ )
.
Hoestar Inspection International Pte Ltd
No 2 Kallang Pudding Road, Unit #04-10, Singapore 349307
Tel : 65-67425291 Fax : (65) 6742 4870
E-mail :sales_enquiry@hoestarinsp.com.sg
MALAYSIA OFFICE
.
Hoestar Reliability Instruments Sdn Bhd (693347-T)
First Subang, Jalan SS15/4G Subang Jaya 47500, Selangor Darul Ehsan, Malaysia
Tel : 603-5131 9952 Hp No : 6012 – 2785223
E-mail :sales_enquiry@hoestarinsp.com.sg
INDONESIA REP OFFICE
.
HOESTAR INSPECTION INT'L PTE LTD
Address : Jl.P. Antasari No 18A Gedung Graha Tirtadi Unit 409 Jakarta Selatan
Tel : (6221) 7591-7293/4
PORTFOLIO
Selected customer using our range of service in the region
ABB Ltd

Keppel Corporation

Mapletree

Keppel Corporation

Pfizer

ATV

Honeywell

Johnson Control

Seagate Technology

Hewlett-Packard

NCS Pte Ltd

Royal Dutch Shell

Exxon Mobil

Tetra Pak

Panasonic Corporation

Mandarin Oriental, Singapore

Hyatt

GSK

EGS

Oronite

DuPont

Dutch Lady

Kuala Lumpur City Centre

Kapar Energy

NSTP
Tenaga Nasional

British American Tobacco

WESTERN DIGITAL TECHNOLOGIES INC

Toshiba

Texas Instruments

Central Institute of Brackish Water Aquaculture

NHK

JVC

Pharmaniaga

Continental Sime Tyre

Alesco

Nestle

Southern Steel

KLG

Renesas Electronics

Caltex

Mitsubishi Chemical Corporation

Tokio Marine Holdings

Musim Mas

Taisho Pharmaceutical Co.

The Republic of Singapore Navy

The SMRT and LRT

Westport Malaysia

Jurong Marine

Sembawang